The oversized knitted dress sweater or jumper isn't only a winter trend it's also a sping one, be happy about it….
Now that spring is on (I think), you can match it in many ways. My favourite combination is a black oversized jumper on a tutu skirt creating a long dress illusion.
A nice tip is to "smash" the lining and keep only the tulle piece getting the best result. Adding a 'casual' touch to your look get it out on your beloved All Star's or Stan smith's.
Do not forget your leather jacket or your sunglasses. Those are statements for a glamour rock look……;)
Η τάση των τελευταίων χρόνων που θέλει τα oversized πλεκτά πουλόβερ/ φoρέματα να είναι ό,τι πιο must κυκλοφορεί θα συνεχιστεί και τον επόμενο χειμώνα γι᾽αυτό be happy· αλλά και τώρα που ήρθε η Άνοιξη (νομίζω) δεν σημαίνει τέλος για τα πλεκτά πουλόβερ/φορέματα που τόσο πολύ αγαπάμε, αρκεί να τα συνδυάσεις σωστά.
Για μένα ο απόλυτος συνδυασμός είναι να φορέσεις το πλεκτό σου πουλόβερ με μια tutu φούστα κανοντάς το να μοιάζει με μακρύ φόρεμα.
Ένα πολύ ωραίο tip είναι να μαζέψεις τη φόδρα έτσι ώστε να φαίνεται μόνο το τούλινο κομμάτι και να δίνει αυτη την ψευδαίσθηση φορέματος.
Για να δώσεις μια casual πινελιά στο look σου συνδύασε το με τα αγαπημένα σου All Star converse δες τα δικά μου εδώ ή τα Stan Smith σου και είσαι έτοιμη. Μην ξεχάσεις το δερμάτινο jacket σου και φυσικά τα γυαλιά ηλίου σου. Θα σου δώσουν αυτή τη glamour-rock αίσθηση που θἐλεις…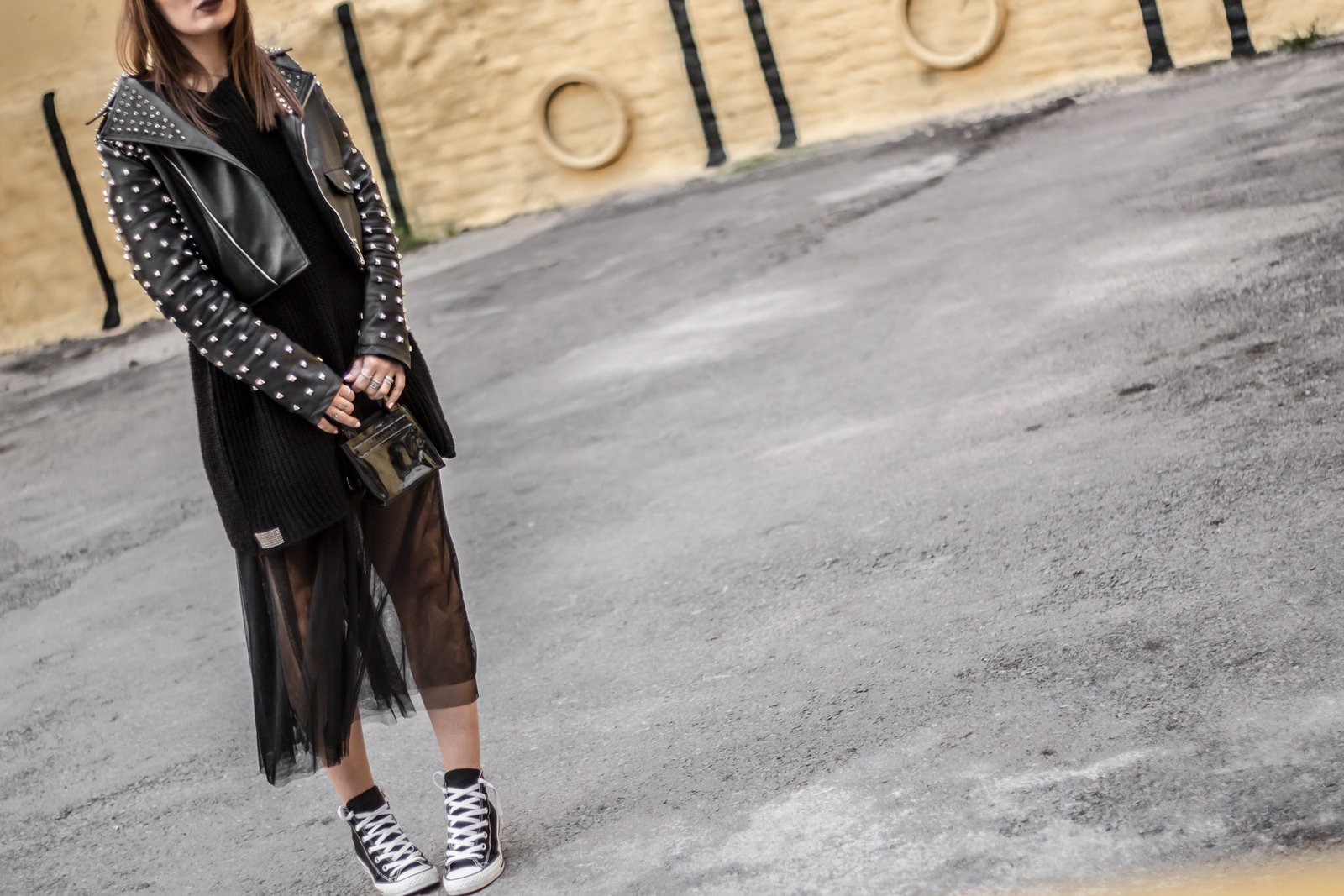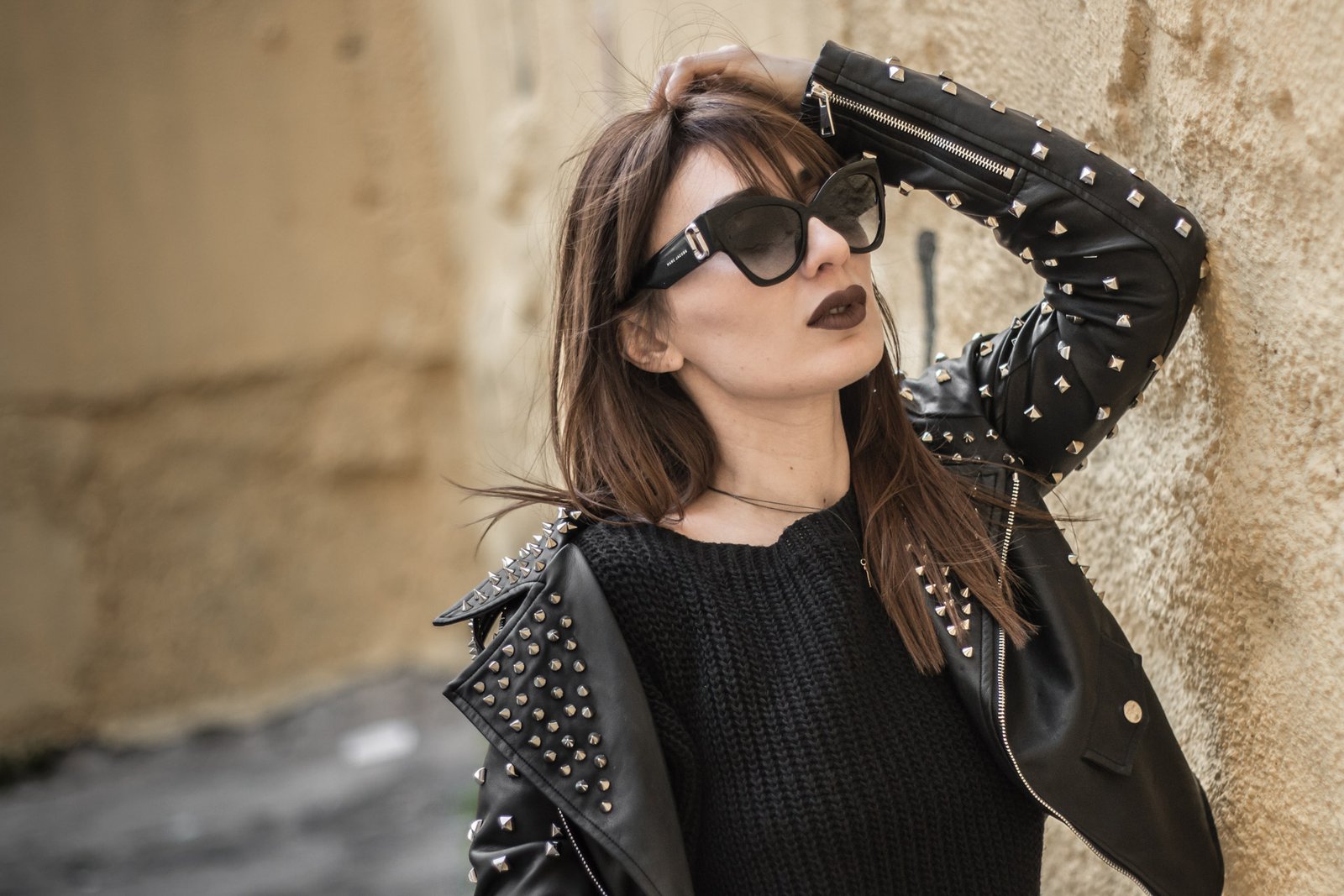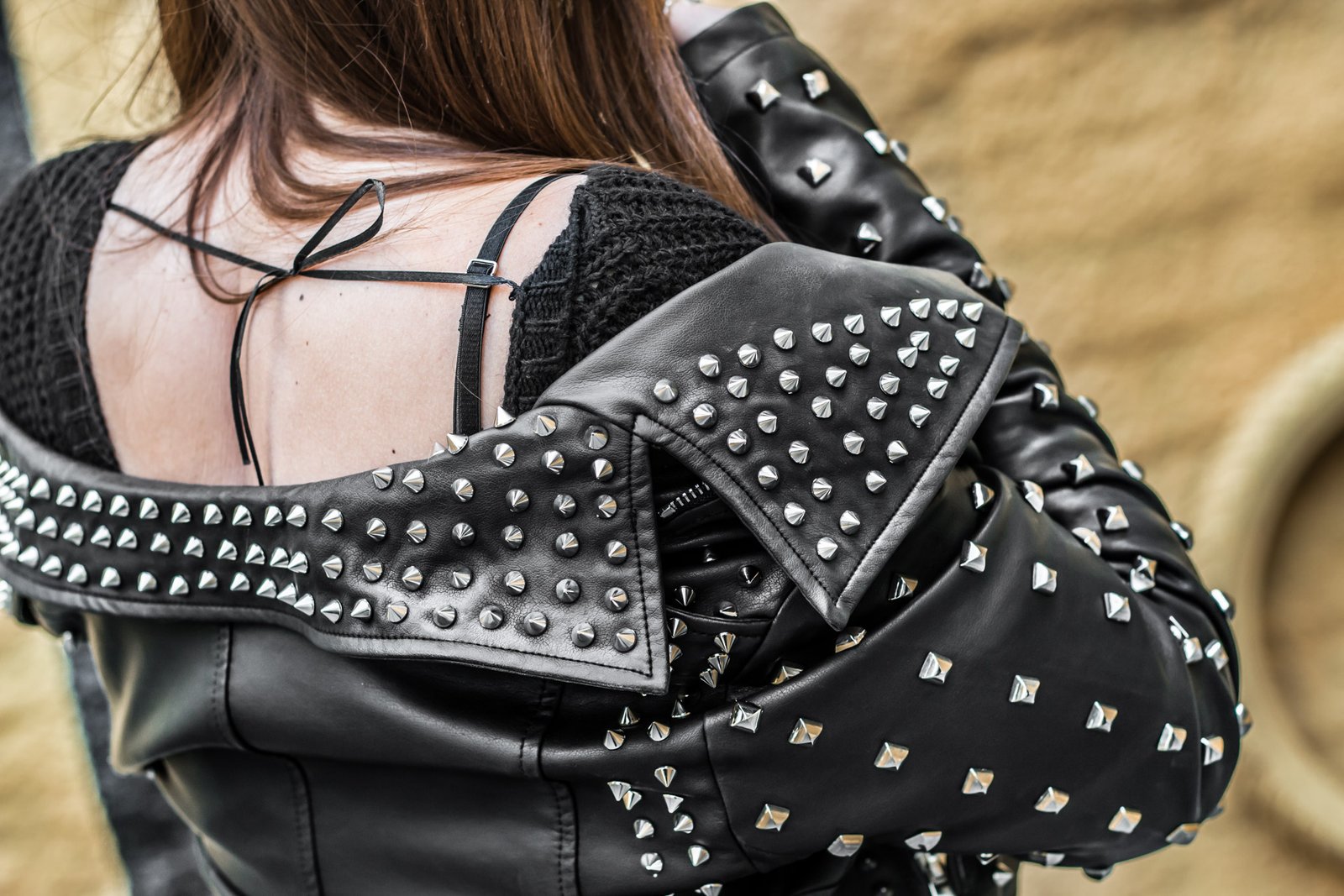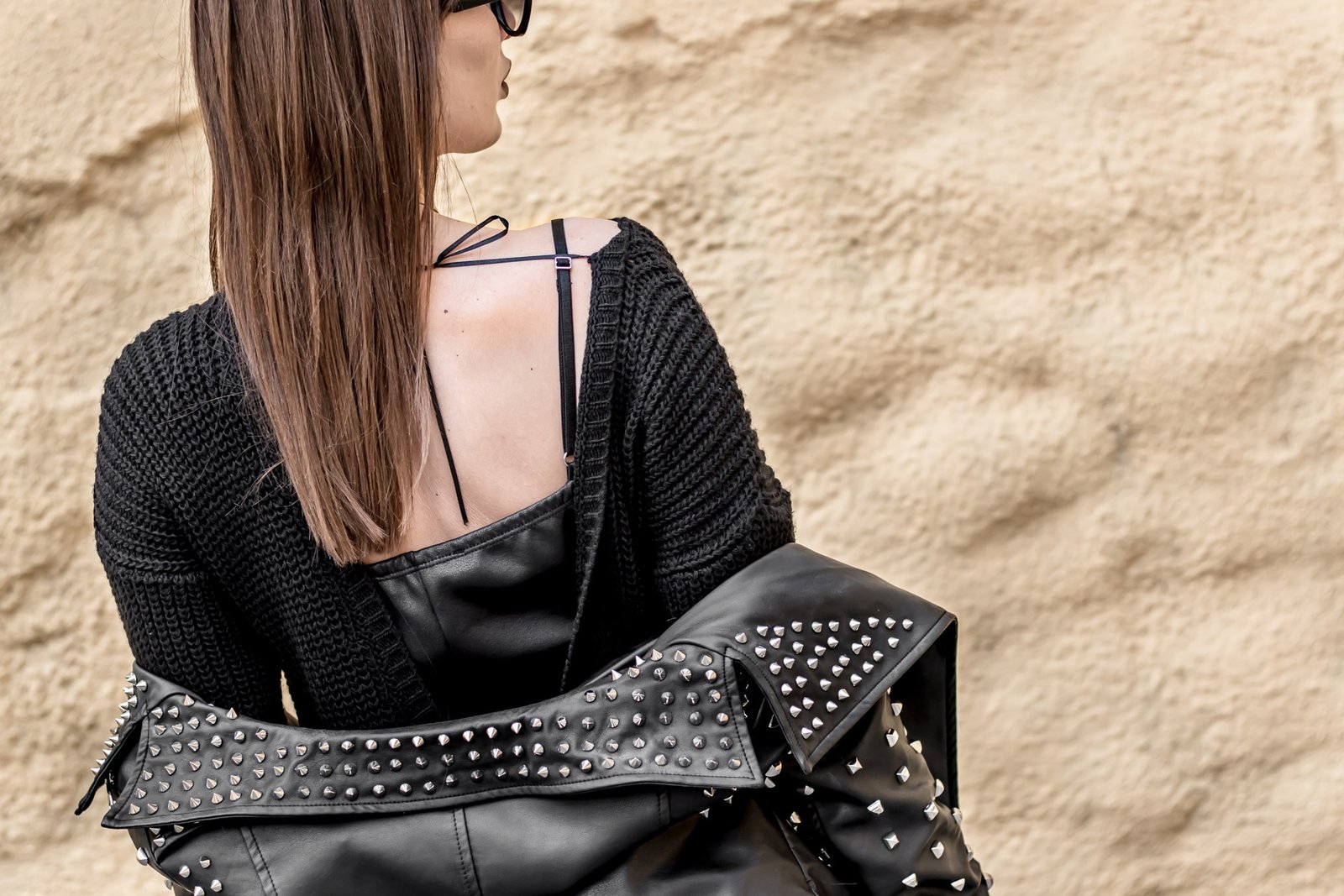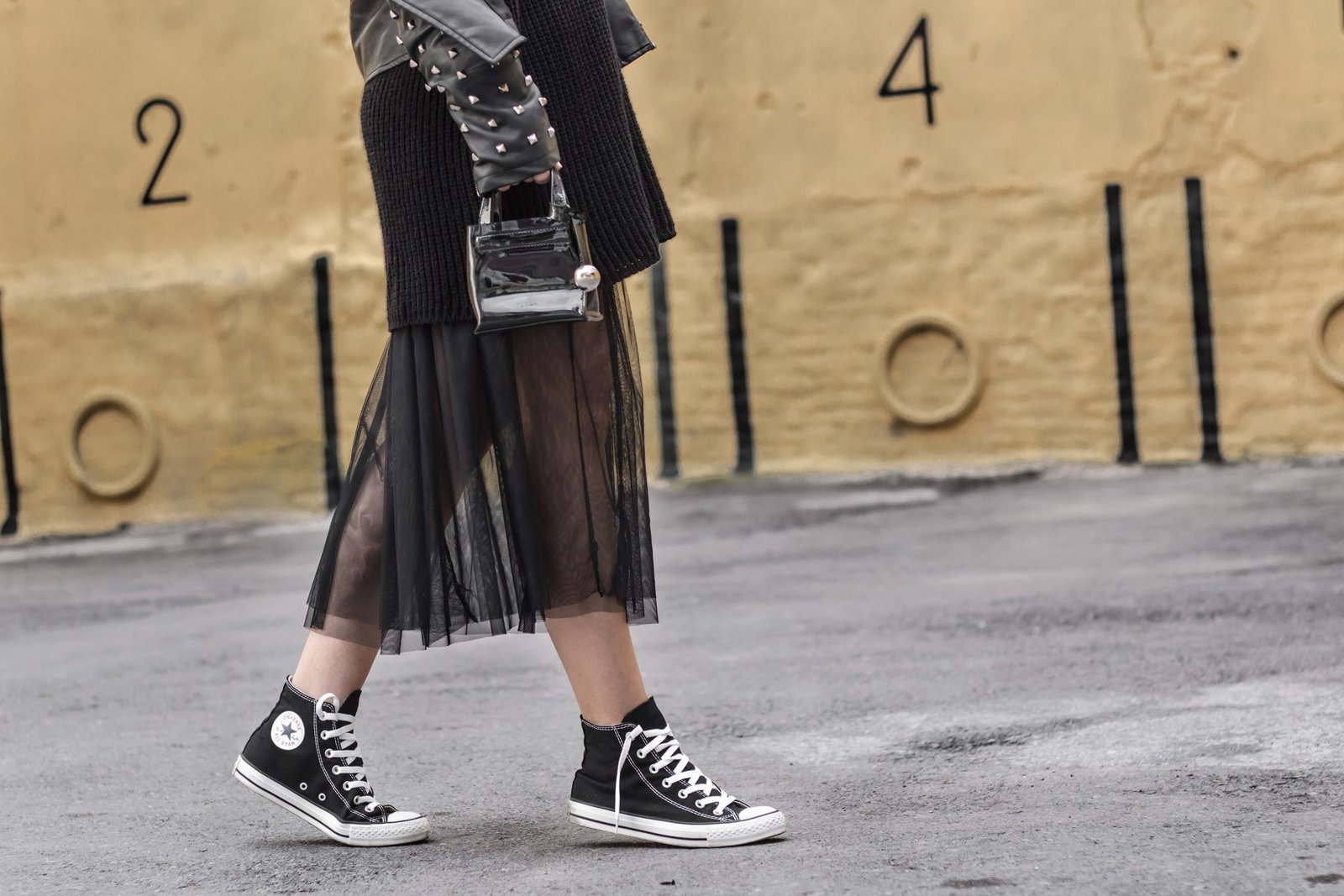 Photos Spiros Carelakis
OnLine- Studs jacket (similar here)
Strawberrie F.- Oversized jumper (similar here)
Furla- mini bag (similar here)