I love different clothing styles, and i' m obsessed to create looks with new combinations & here is where this tuxedo vest comes in……
The clothes with "interesting – strange" lines are those that give's your look an attitude and make you stand out…!!  when you see something you like, don't think  silly questions like how, where, when, etc. Buy it and wear it in your own way and style.
This time I wear my tuxedo vest with leather shorts. Giving a more groovy touch with  fishnet tights and my denim jacket. I love this jacket, you can check it  here  also.
Έχω μια περίεργη σχέση με τα "ιδιαίτερα" ρούχα, πρώτον τα αγοράζω συχνά και δευτερον τα βρίσκω περισσότερο ενδιαφέροντα, ειδικά στο πως να τα φορέσω και να φτιάξω ένα νέο look.
Μου αρέσει πολύ να συνδυάζω διαφορετικά στυλ ρούχων, είναι ένα στοιχείο που με χαρακτηρίζει.
Αυτή τη φορά λοιπόν συνδύασα το αυστηρό ασύμμετρο τύπου (tuxedo) γιλέκο μου με δερμάτινο σορτς. Και  για να δώσω μια πιο groovy πινελιά επέλεξα διχτυωτό καλσον aka fishnet tights ( όσο μπορούμε ακόμη να το φοράμε) αλλά και το τζιν  μπουφάν (το αγαπώ αυτό το jacket και μπορείς να το τσεκάρεις και εδώ ).
Τα ρούχα που έχουν πιο ιδιαίτερες γραμμές είναι αυτά που χαρίζουν στο look σου το κάτι παραπάνω και σε κάνουν να ξεχωρίζεις. Γι᾽αυτό όταν δεις κάτι που σου αρέσει μην σκεφτείς πως; με τι; που; πότε; κ.λπ. αγόρασε το και φόρεσε το με τον δικό σου τρόπο.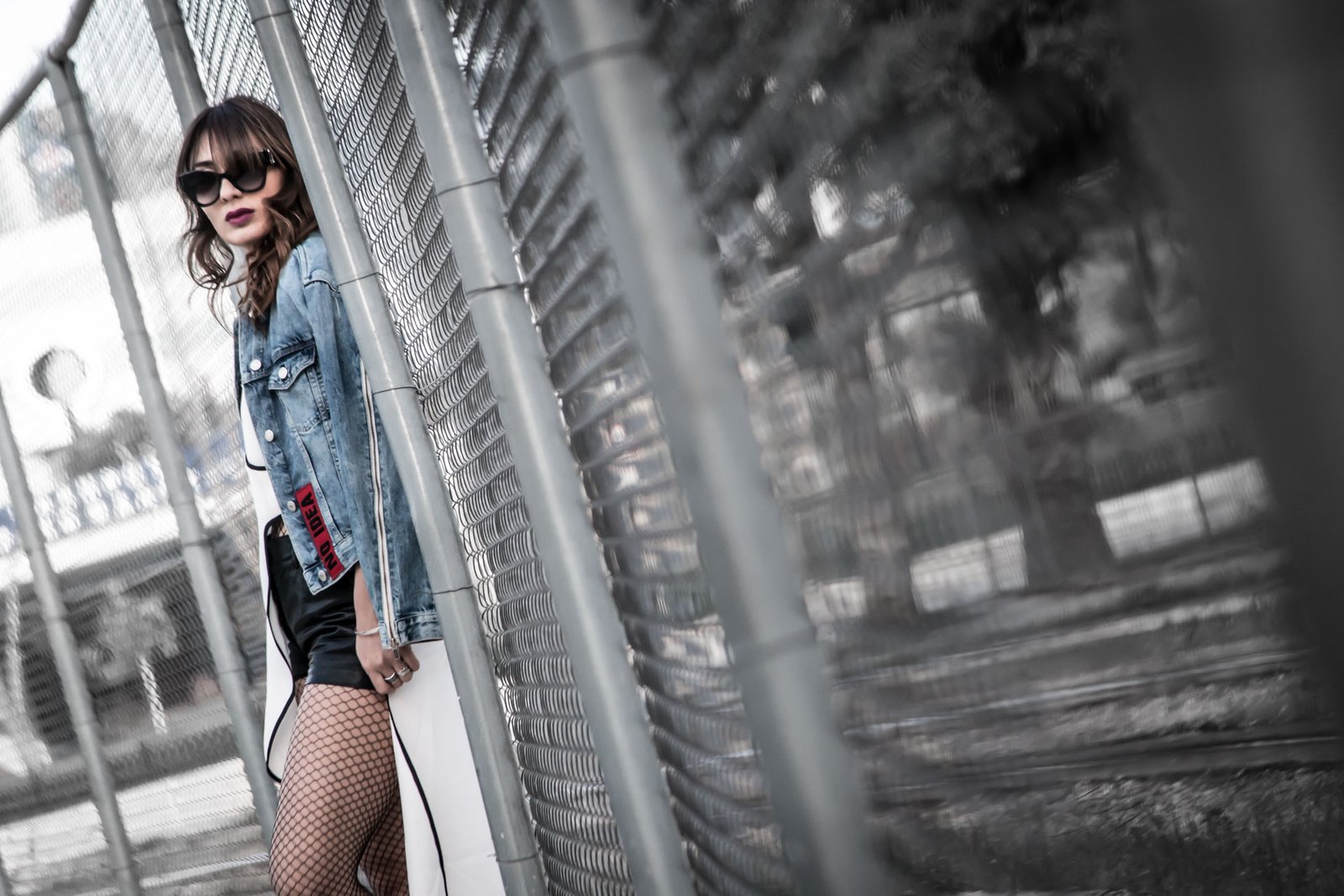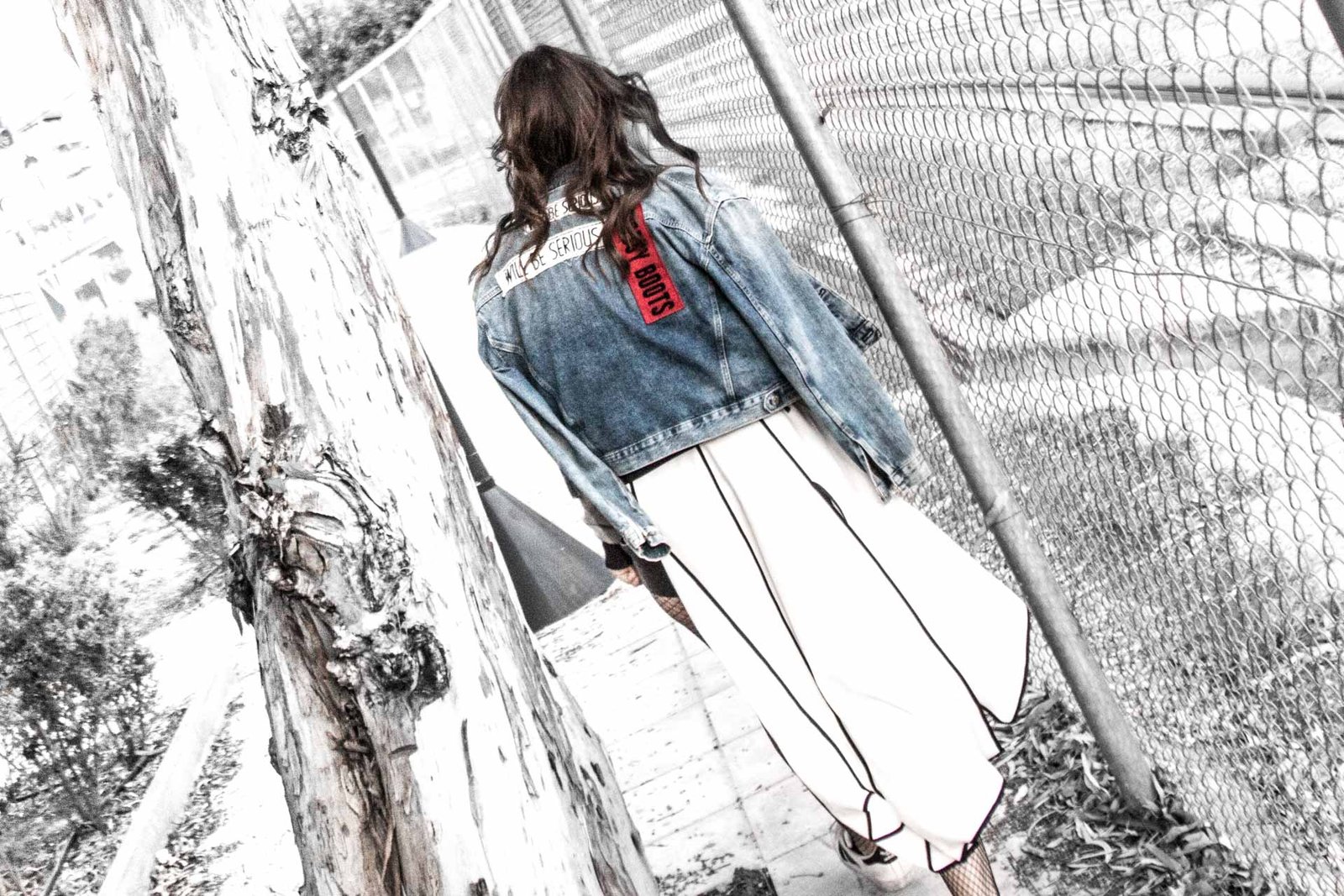 Photos Spiros Carelakis
La stampa – vest tuxedo
Adidas- super star
Zara – denim jacket