Oh la la … .The pinafore skirt is an amazing girly outfit for the winter.
Especially if combines with turtlenecks and over the knee suede boots go beyond your expectations for a stylish outfit.
If you want to give an extra glam to your outfit wear a bordeaux faux fur.
This is what you need for a glam girly look.
Oh la la….Η σαλοπέτα με φούστα είναι ένα ρούχο πολύ girly και είναι η τέλεια επιλογή για τον χειμώνα. Ειδικά αν φορεθεί με ζιβάγκο και σουέτ μπότες πάνω από το γόνατο ξεπερνά κάθε προσδοκία ενός stylish outfit.
Αν θες να κάνεις ακόμη πιο ιδιαίτερο το ντύσιμο σου, τότε φόρα μια  faux fur σε έντονο χρώμα και είσαι πανέτοιμη.
Αυτό και η διαθεση σου είναι τα μόνα που χρειάζεσαι για να κάνεις ένα girly chic ντύσιμο.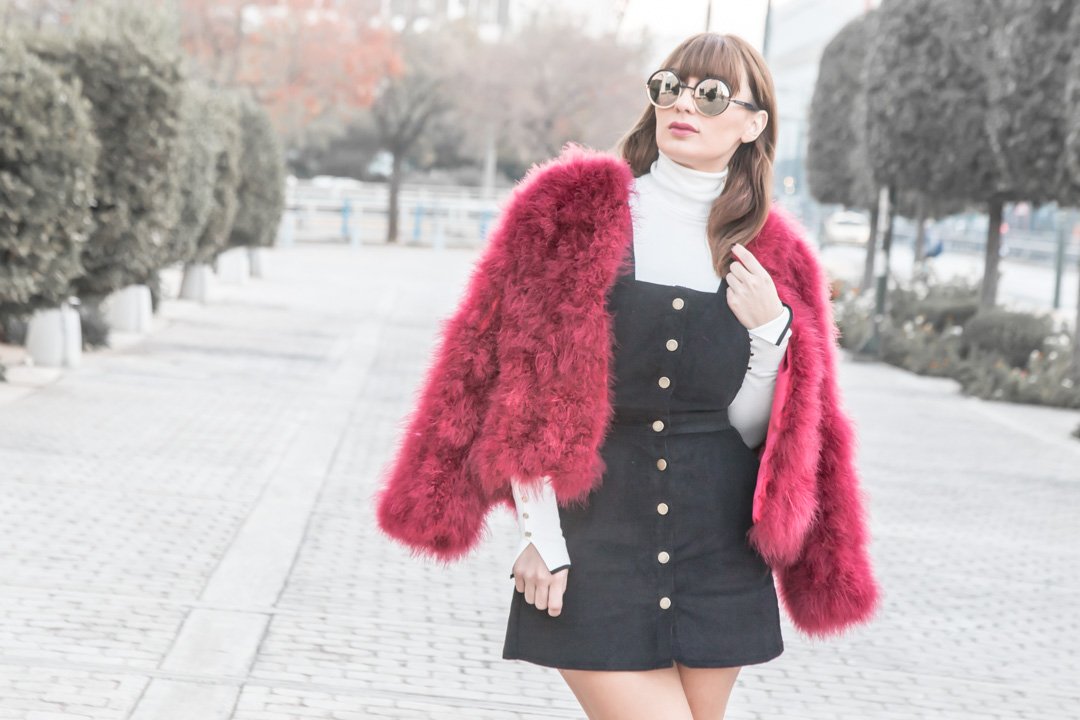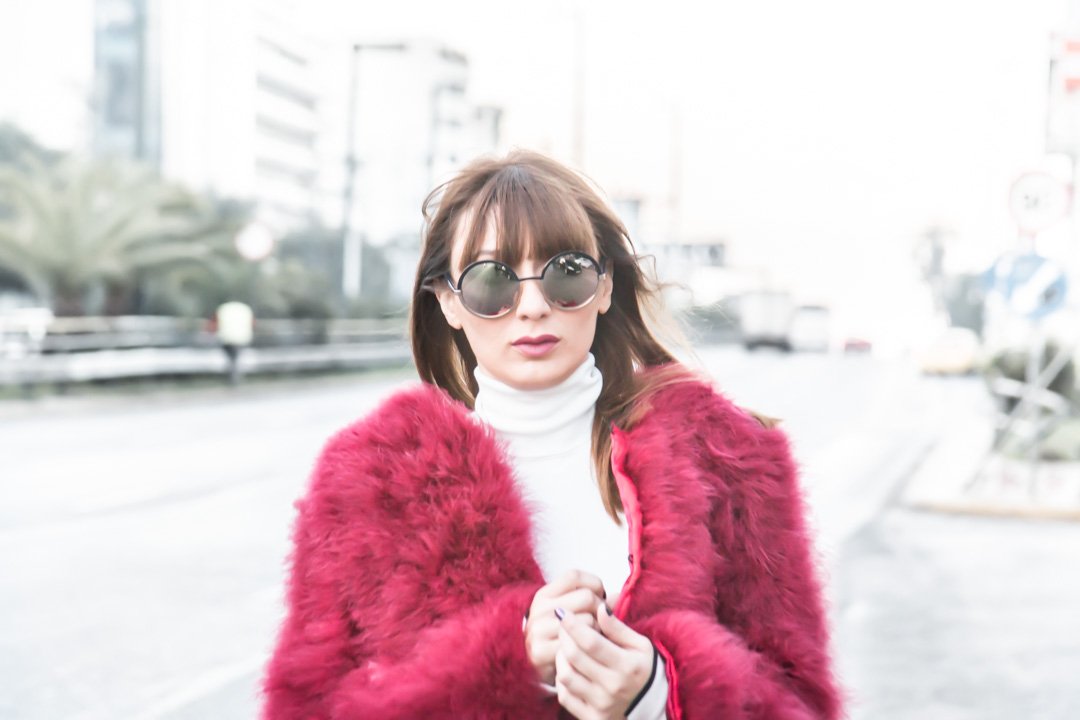 Photo Spiros Carelakis
Goldie london – Faux fur  and skirt
Zara- boots
Special Thanks to progressive fashion agency